Thanks to all our riders who have once again made Omaha's OwL Ride the largest annual night-time ride between Chicago and Denver. We had a great turnout and a great time, and once again raised tens of thousands of dollars to help people with disabilities in our community.
Check out our Facebook page here to see photos from this year's ride.
And click here to see the World-Herald's video coverage on Omaha.com.
Congrats to the Dundee Chain Gang for once again taking home the Parliament Cup for the group registering the most riders.
A special thanks to all of our sponsors whose loyal support made the whole event possible. Tell your friends about it and spread the word so we can make the 2015 OwL Ride still bigger and better.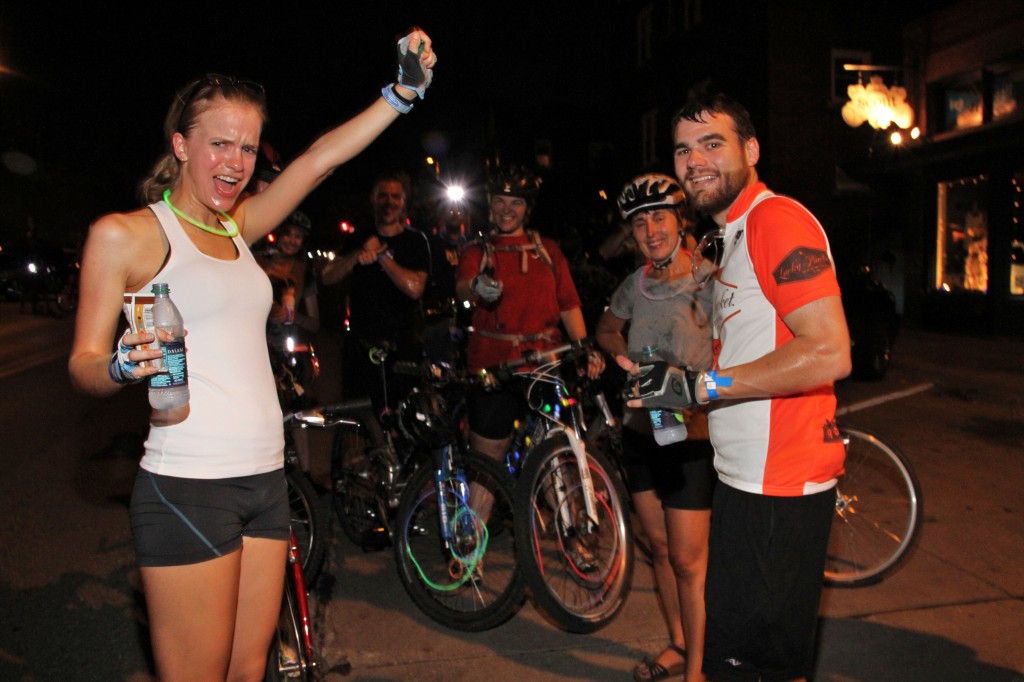 Click this link to see where this year's riders will tour. 2014 OwL Ride Route Map
The OwL Ride gives riders a choice of an 8-mile short course and a 16-mile extended route. The family friendly short course takes riders from Omaha's riverfront into midtown Omaha. The extended course continues through the heart of Dundee and Aksarben Village before returning downtown via Field Club. Come join us on a cruise through the city with your nocturnal friends. You'll see the city in a new light–by streetlight, moon light and star light (Omaha with Lights, the origin of the OwL name).
With its non-competitive format and choice of courses, both casual and serious riders and families can enjoy the unique experience of the OwL Ride. In addition, you will help people in our community. The ride is a benefit for the Meyer Foundation for Disabilities, and it has helped us  significantly expand programs and activities for people in our community with developmental disabilities. See how your registration helps to improve the quality of life and promote inclusion for teens and adults in greater-Omaha with developmental disabilities:

Click here for photos of the 2013 OwL ride.
FACEBOOK: Click here and like our page on Facebook so you can get updates on the ride right in your feed.
TWITTER:Follow us on Twitter! Click here to connect with the Owl Ride and stay up to date.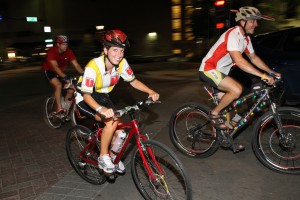 NOTE: Helmets are required for all Owl Ride participants, and state law also requires anyone riding at night to have both a front light and rear reflectors. Our sponsors offer discounts on helmets and lights. See our Safety page for more information.

Contests and Prizes
Click here to learn more about OwL Ride contests and prizes, including our Interstate Batteries Bright Bikes contest and the new Biker Build Off, giving you a chance to win the ultimate in urban bikes!
Teams
Colleagues, friends and families may form teams to share the evening's adventures.
FAQ
Want to know more? Click here for a list of Frequently Asked Questions.
The Meyer Foundation
For more information on the Meyer Foundation for Disabilities, click here.
OwL Ride History
Click here and learn more about how the OwL ride got its start.